Process optimization onto synthetic surfaces
Do you have an existing process and you need support regarding the yield of good parts or training of your personnel?
Please contact here.
TERMfix has direct access to the paint laboratory and most common tests of the OEM´s (Original Equipment Manufacturer ) can be performed on short notice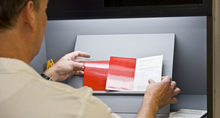 Tests of condensate, exposure tests and simple cross-cut adhesion tests or attrition tests will be performed upon arrangement.